Ever since the Central High School integration crisis in 1957, the image of public education in Arkansas in the national consciousness has ... not been one associated with progressive best-practices, but Arkansas public schools did turn out a president and a number of world class artists and scientists. Today, though, the state ranks near the bottom of most indexes of student achievement.
Amid National School Safety Debates, Jonesboro Marks Anniversary Of A Middle School Shooting
Jonesboro is marking a grim anniversary March 24 — 20 years ago two children shot and killed five people outside Westside Middle School.
The shootings occurred 13 months before the massacre at Columbine High School in Littleton, Colorado that is often called the seminal tragedy in a subcategory of mass shootings that take place at America's schools.
Most recently, 17 students and teachers died at the hands of a gunman inside Marjory Stoneman Douglas High School in Parkland, Florida on Feb. 14.
Jonesboro police and school administrators say such events revive painful memories of the Westside incident.
On March 24, 1998, Andrew Golden, just 11 years old at the time, excused himself from class and pulled a fire alarm, a detail this tragedy shares with the one in Parkland.
Golden then joined Mitchell Johnson, 13, who was waiting in a wooded area less than 100 yards from the school, and authorities say the boys then carried out their planned attack on the students as they exited the school. Four students and a teacher in her 30s died in the gunfire.
"The Parkland shooting really hit home with us because that incident was very similar to what happened here, with the fire alarms," said Westside Consolidated School District Superintendent Scott Gauntt.
Gauntt said fire drills are mandated every month by the Arkansas Department of Education, but Westside does not have unannounced fire alarms. He said they also change up the evacuation routines so that a would-be assailant will not know exactly where students and teachers will file out.
"They had been trained to go out a certain door every single time. We are going to rotate those now and change those exit points so it is not so predictable," Gauntt said.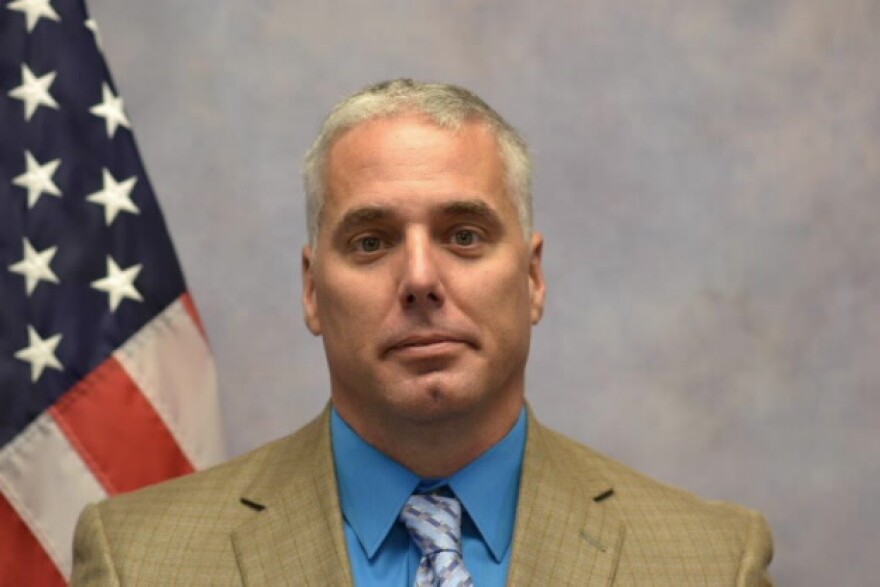 In the Columbine shooting a year later, the student gunmen were inside the building, explained Jonesboro Police Sgt. Lyle Waterworth. Police have now switched from surrounding the building in a perimeter to actually going after the shooter in buildings.
"We don't have the opportunity to wait. Every Jonesboro police officer is trained to respond directly to the threat. We'll pass by wounded; we'll pass by people who are not apparently being threatened and respond directly to the active-shooter situation."
The Columbine shootings and others have touched off a years-long debate about the banning of assault weapons.
Arkansas Republican U.S. Senator John Boozman doesn't believe gun restrictions help keep students safe.
"The first starting place is you have to secure our schools, and I am much in favor of doing whatever it takes in that regard," he said.
After the Parkland shooting, Gov.Hutchinson created the Arkansas School Safety Commission. He says the 11 members of the commission will study a number of issues, including mental health, school designs and security policies.

The panel is made up of representatives from the attorney general's office, the state Department of Emergency Management, law enforcement and educators. The commission's first report is expected this summer.
Hutchinson previously served as director of the National School Shield Task Force, a creation of the National Rifle Association. The task force offered a comprehensive report that called for an armed guard in every school. Hutchinson has said the task force's recommendations were not influenced by the NRA, which funded it.
When school shootings take place across the nation, Gauntt says it hits Westside close to home, even 20 years later.
"There are so many people that are still here on campus that were here on that day in 1998. So, their response is visceral. It's real. They live through it and they know what those people in Parkland walked in and saw and what they went through."
On Saturday, Westside schools will not have a public event to mark the anniversary, but the national March for Our Lives event will be held on the same day.
The local march starts at noon begins at Jonesboro High School. Students and others plan to march to a local courthouse carrying the message that "enough is enough," and demanding gun control legislation.
This story is produced by Arkansas Public Media. What's that? APM is a nonprofit journalism project for all of Arkansas and a collaboration among public media in the state. We're funded in part through a grant from the Corporation for Public Broadcasting, with the support of partner stations KUAR, KUAF, KASU and KTXK. And, we hope, from you! You can learn more and support Arkansas Public Media's reporting at arkansaspublicmedia.org. Arkansas Public Media is Natural State news with context.