Dentists Reach Out To Phobic Patients With Understanding, Sedation Options
More dental practices are reaching out to patients with fear or extreme sensitivity to oral pain to let them know that sedation can be an option to help them cope with dental health care.
"Anything is better than ignoring it," says Dr. Todd Higginbotham, a dentist in Jonesboro.
Higginbotham offers a spectrum of sedation options that include anti-anxiety pills, typically benzodiazepine medications such as valium or xanax. He also can administer nitrous oxide ("laughing gas") to take the edge off procedures and oral conscious sedation, which places patients into a relaxed semi-conscious states.
Risks associated with nitrous oxide inhalation include naseau, vomiting and headaches, which can be reduced if patients receive pure oxygen for five minutes afterwards. Patients are fully alert after 15 minutes, and able to drive.
With oral conscious sedation, patients have to be driven home afterwards by a family member or friend and may not remember much about their appointments. Providers can customize the level of medication towards how relaxed patients want to be and the time it may take to regain full alertness.
While estimates on the rate of dental fear in the population vary, dentists agree fear is pervasive, causing some people to avoid seeking dental care.
Almost every one of them will link it to a bad event when they were a child. - Dr. Todd Higginbotham on the pervasive problem of dental fear among patients
Higginbotham says when he delves deeper into a patient's fear, he can often trace it back to a negative dental experience which may have occured during childhood, or to rough treatment as an adult. If unresolved, those experiences can lead to stress and apprehension about dental appointments.
"Sometimes people's biggest deal is just walking through the door," he says.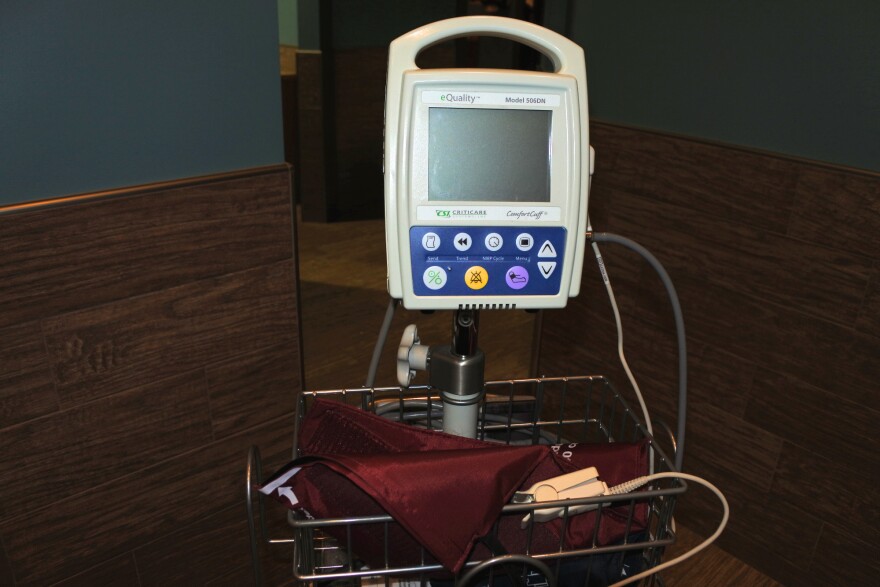 Higginbotham says he has yet to have a bad experience with sedation, and his patients who've gone through it have been happy with the choice, as well as relieved to get caught up on their dental work.
Dr. Gregory Ness, a professor of oral surgery at Ohio State University College of Dentistry, says it's a well-known phenomenon that certain patients who've experienced some level of sedation become more comfortable and less fearful about dental appointments, later deciding to forego sedation at future appointments. He adds a trusting relationship with the dentist is one of the most important aspects to easing anxiety whether or not sedation is being used.
Ness says dental fear, while common, is not the only reason why someone might opt for some level of sedation. Sedation can be particularly helpful for patients with special needs or disabilities who might otherwise be unable to sit still and tolerate procedures. They may require much deeper sedation and be fully asleep, he says.
"And then there are people who have heart problems or who are very stress-sensitive," he says. "A little bit of light sedation in a safe and well-monitored environment is probably the best way to treat those patients to blunt their fear and anxiety so their heart condition doesn't act up."
Sedation must be used with caution, especially with pediatric patients, experts say. The American Academy of Pediatrics and the American Academy of Pediatric Dentistry announced on May 28th their support for updated guidelines presented in the journal Pediatrics. After the death of a 6-year-old boy in California in 2015, sedation guidelines were bolstered to recommend that at least two medically qualified dental staff be present during sedation to respond immediately to any emergency.
Reached at a medical conference in Kobe, Japan, journal article co-author, Dr. Charles Cote, likened the second, qualified individual to a co-pilot.
Should there be an emergency involving a seizure or obstructed airway, Cote says the single provider model relies on the dentist or oral surgeon to manage the airway and draw medications.
"You can't do two things at once," he says.
Under the new guidelines, he says there would be a role reversal with the qualified rescuer moving into action to help the child in trouble, while the dentist would then become the second pair of hands for the emergency.
Cote urges parents to ask questions prior to sedation procedures and to confirm that a qualified individual will be present to monitor their child through full recovery.
The updated guidelines also call for both oral surgeons and the attending dental staff member to be trained in Pediatric Advanced Life Support (PALS). The second indvidual might be a medical anesthesiologist, certified registed nurse anesthetist, dentist anesthesiologist or second oral surgeon.
Dr. Todd Higginbotham says optional sedation for adults has come a long way in the ten years or so that he's been practicing it, but he wouldn't call it mainstream just yet.
"It's safe, it works, it's effective, but there's still just not a lot of doctors doing it."
[
]
This story is produced by Arkansas Public Media, a statewide journalism collaboration among partner stations KUAR, KUAF, KASU and KTXK, and community partners AETN, and the Butler Center for Arkansas Studies. Arkansas Public Media's series on oral health in Arkansas is funded through a grant from the Delta Dental of Arkansas Foundation, and with the support of its partner stations. You can learn more about Arkansas Public Media's reporting at arkansaspublicmedia.org.
Support for Arkansas Public Media's series on oral health in Arkansas comes from the Delta Dental of Arkansas Foundation, working to increase access to dental care in the state and improve the oral health of all Arkansans.